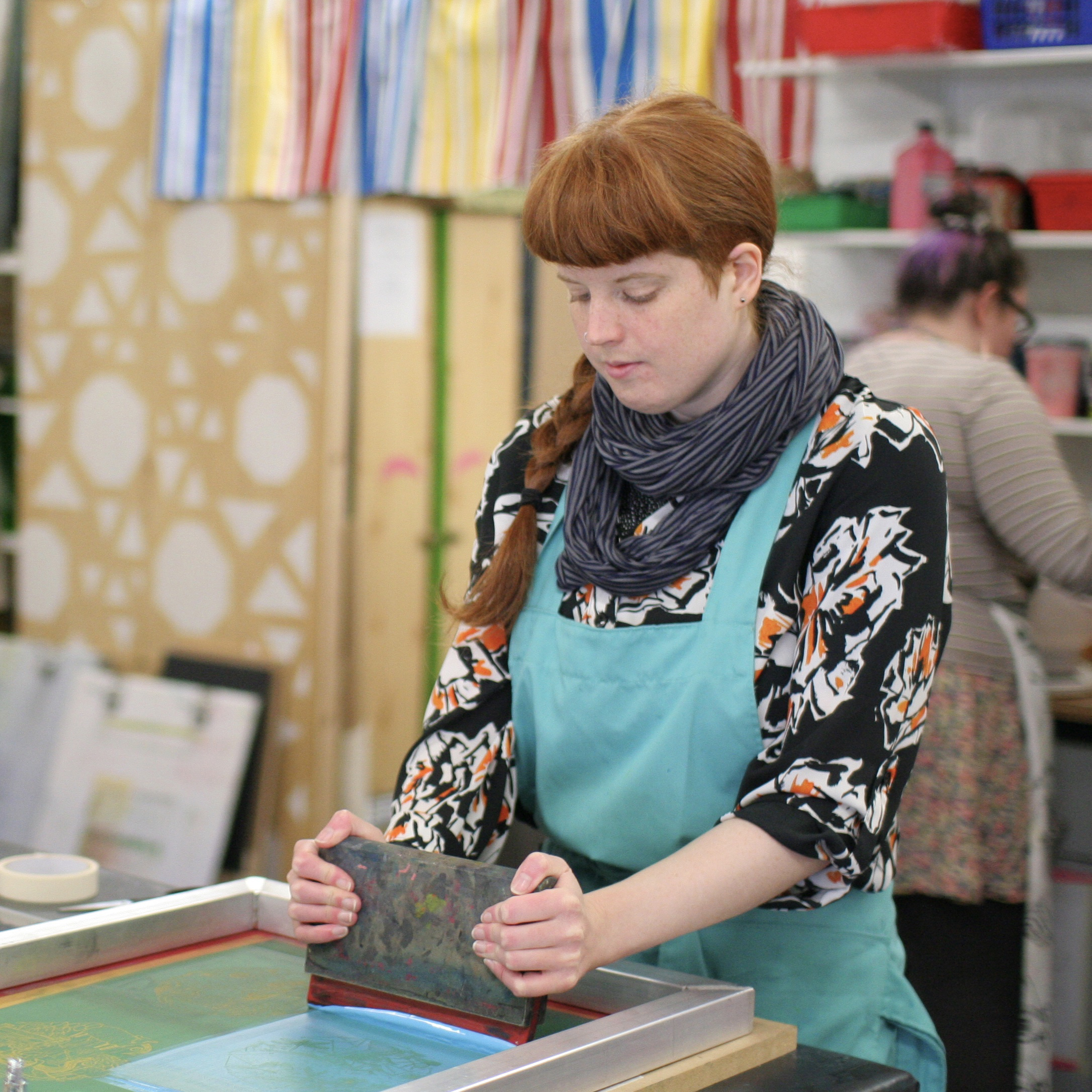 Amenities
Vacuum beds
Exposure unit
Various screens for hire
Large textile printing tables
Drying racks
A3 scanner and positive printing
Supplies shop with inks, paper, textile items, pens and more!
Wield your squeegee at The Egg Factory!
Our facilities include exposure unit and vacuum beds, a range of screen sizes and mesh counts, water based inks and everything else you need to create your screen printed masterpieces.
We offer a full induction for experienced printers with printing time bookable by the day and half day and screen hire, screen coating, inks, papers and textile items to purchase while you're here.
If you're new to printing, our four-evening course will guide you through the design and colour separation process via screen coating and exposure to finally hand printing your design.
Screen printing prices
Half day / full day - £15 / £25
Screen coating + exposure - £5 (technician exposed screens £10)
Screen hire - £1 per day
Screen printing workshops
Learn to screen print at The Egg Factory!
Our comprehensive course covers all the essentials for the rookie screen printer; including coating and exposing a screen using the photo emulsion technique, two colour separation, registration and the delicate art of handling a squeegee correctly.
If you've got a yearning to print your drawings onto a t-shirt or you just always wondered how it's done, this beginners course covers all the basics you need to start your screen printing life! With a maximum of four participants the course is friendly and low-key with a relaxed teaching style and by the end of the four Wednesday evenings you'll be ready and inducted into the use of our facilities.